The month of October each year is dedicated to the Most Holy Rosary. This is primarily due to the fact that the liturgical feast of Our Lady of the Rosary is celebrated annually on October 7. It was instituted to honor the Blessed Virgin Mary in gratitude for the protection that she gives the Church in answer to the praying of the Rosary by the faithful.
To mark this special month we will pray the Rosary before the 12:15 pm Mass every Sunday. We will start the Rosary around 11:5am to have enough time before the mass. So please come early for mass and join us as we honour our Blessed Lady.
---
We had changed our Sunday mass times during Covid to leave an hour between the services for airing the Church but this is no longer required. From November onwards, starting with Sunday November 6th the Sunday Mass times in the Church of Divine Mercy will revert to 10.30 am and 12.00 Noon.
---
Wednesday tea/coffee morning
There is a cup of tea/coffee and a slice of cake after 9.15am Mass every Wednesday in the St. John Paul II Room (room with tables and chairs to the right of the porch at the main Church entrance. All are most welcome.
---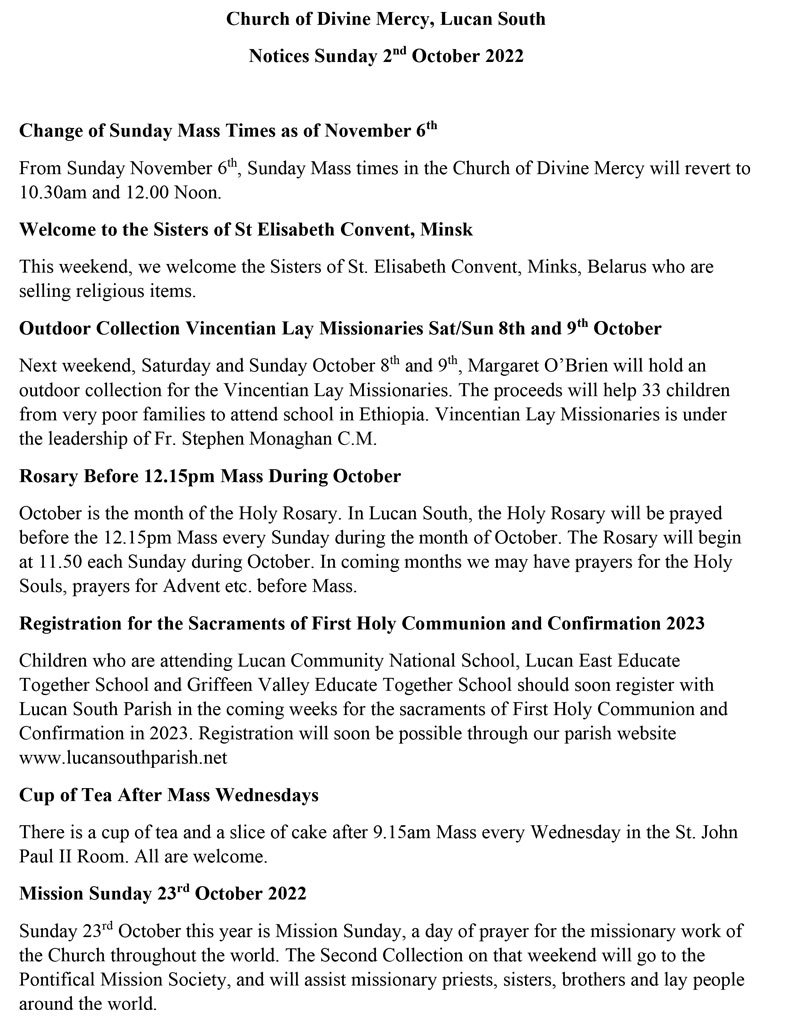 ---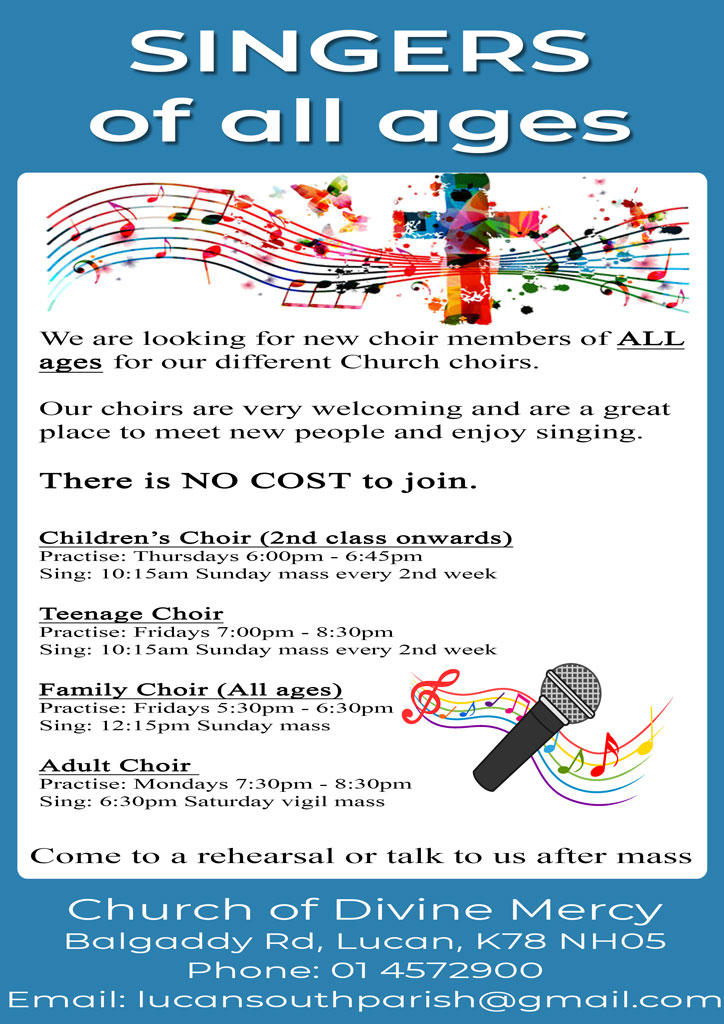 ---
---
The RCIA or Rite of Christian Initiation of Adults, is a process through which non-baptized men and women enter the Catholic Church from 7 years old above. It includes several stages marked by study, prayer and rites at Mass. Participants in the RCIA are known as catechumens.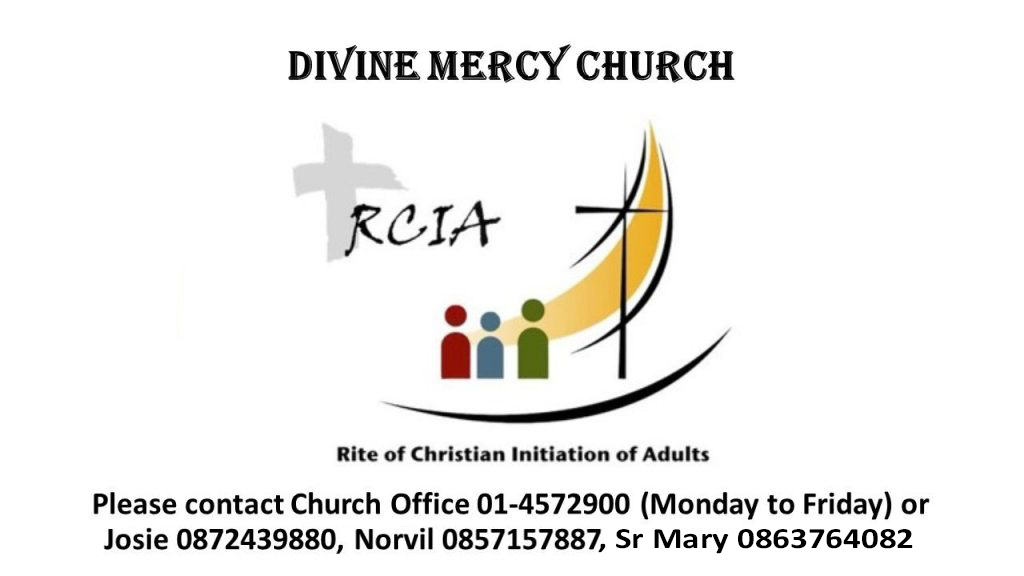 ---
Under our Welcome menu you will find links for the Daily Mass Reading which updates every day as well as Sunday Mass Reading for the following Sunday's mass. It is a great way to be able to read along during mass if you so wish or take time to reflect on the passages during the week and see what message they have for you. One quick note is that if it is a Sunday and you want to see the Gospel for today then click on the Daily Mass Reading link as the Sunday listing will be for the following week.
---
Sincere thanks to all who contribute financially to the Parish. We are very grateful to you for your loyal support.
We now have a DONATE button on the right of our Website where you can make a donation to the Parish or the Diocese. We would ask anyone is able to, to consider making a donation, as the Parish income is at an all-time low. Thank you so much for your generosity in these difficult times.
---