Happy New Year to you all from everyone in the Lucan South Parish team.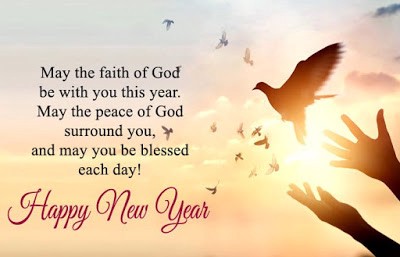 You may be interested to read the New Year's message from the Church Leaders of Ireland which is available on the Catholic Bishops website.
Finally a reminder that mass is online only at the following times:
Sunday: 10:30am
Monday – Friday: 9:15am
Saturday: 10am
---
Sincere thanks to all who contribute financially to the Parish. We are very grateful to you for your loyal support.
We now have a DONATE button on the right of our Website where you can make a donation to the Parish or the Diocese. We would ask anyone is able to, to consider making a donation, as the Parish income is at an all-time low. Thank you so much for your generosity in these difficult times.
---
Under our Welcome menu you will find links for the Daily Mass Reading which updates every day as well as Sunday Mass Reading for the following Sunday's mass. It is a great way to be able to read along during mass if you so wish or take time to reflect on the passages during the week and see what message they have for you. One quick note is that if it is a Sunday and you want to see the Gospel for today then click on the Daily Mass Reading link as the Sunday listing will be for the following week.