There is now a newly formed gardening team of volunteers in Divine Mercy who have been hard at work in mixed weather conditions brightening up the Church grounds. There is always a welcome for everyone and plenty of laughter and jokes as well as cups of tea/coffee and biscuits and even sometimes iced doughnuts provided for the team. As with all the Church groups they are always looking for more people to help out so if you want to pitch in get in touch with the parish office and they will put you in touch or turn up at their next meeting.
Next meeting at the Church on Saturday 15th May at 11:00am – all welcome!
This morning we planted ( A SPECIAL ; HYDRANGEA, LILY & LAVENDER GARDEN ). This garden in in memory of deceased family members and friends, may they rest eternally in the peace of the Lord. As it is located outside the Church courtyard feel free to come and visit it any anytime.
Click here to find out more about what was done and future plans of the group.
---
It has been a long journey since our doors were open for Christmas masses and then closed again due to Covid-19. It is with great joy that we can say that we are reopening the Church on Monday 10th May for people to attend mass in person.
The Covid safety guidelines are the same as when we reopened previously:
Wear a face covering over both nose and mouth
Use hand sanitiser when entering the Church
Sit 2m apart on seats marked by the yellow stickers
Maximum of 50 people including Priest, Deacon, Stewards etc permitted in the Church
Family groups can sit together in dedicated group seats in the side rooms
Movement between the pods (side rooms and main church) is not permitted
Follow the instructions of the Church stewards – they have purple hi-vis vests so easily recognised
The Church seats and other surfaces will be sanitised after mass.
There will be an hour gap between the end of one mass before the start of another so the Sunday mass times will change to 10:15am and 12:15am
We need your help
Stewards: Please consider helping us on the Steward team as with people's situations ever changing and the coming of the summer holidays we will need more people to cover all the masses. You can get in touch with our online contact form or approach any of the stewards after mass. Training will be provided.
Sanitising after mass: All the pews need to be sprayed and wiped down after mass and since many hands make like work please consider staying after mass and picking up gloves, spray bottle and cloth from the table in the porch and help the team get the Church ready for the next mass. With a few hands on deck it only takes a few minutes but is most appreciated.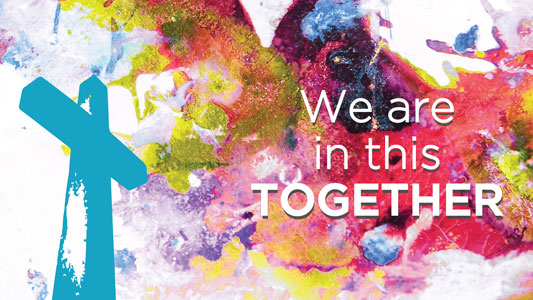 Mass Times
The mass schedule for when the Church is reopened is as follows – please note in particular the mass times on Sunday which were changed due to guideline that there has to be an hour between the end of one mass and the start of another to allow for the Church to be properly ventilated.
Monday 9:15am
Tuesday 9:15am
Wednesday 9:15am
Thursday 9:15am
Friday 9:15am
Saturday 10am
Saturday Vigil 6:30pm
Sunday 10:15am and 12:15am
---
Monday – Friday: Mass at 9:15am
Saturday: Mass at 10am
Saturday Vigil: 6:30pm
Sunday: Mass at 10:15am and 12:15am
---
Sincere thanks to all who contribute financially to the Parish. We are very grateful to you for your loyal support.
We now have a DONATE button on the right of our Website where you can make a donation to the Parish or the Diocese. We would ask anyone is able to, to consider making a donation, as the Parish income is at an all-time low. Thank you so much for your generosity in these difficult times.
---
Under our Welcome menu you will find links for the Daily Mass Reading which updates every day as well as Sunday Mass Reading for the following Sunday's mass. It is a great way to be able to read along during mass if you so wish or take time to reflect on the passages during the week and see what message they have for you. One quick note is that if it is a Sunday and you want to see the Gospel for today then click on the Daily Mass Reading link as the Sunday listing will be for the following week.