Registration now open
If you would you like your children and young people to know more about God and the Catholic Faith, we encourage you to take this wonderful opportunity and register them to attend the faith formation classes that would help them to understand and appreciate their faith. They will explore their faith through age-appropriate, interactive activities, discussions etc.
The classes are open for all children aged 6 – 17 years old and takes place weekly on Saturday 4:45pm – 5:45pm starting from 9th September 2023 in our Church of Divine Mercy, Lucan. There is no cost for children to attend these classes.
To help us plan the classes we are asking parents/guardians to register their children in advance either online (click image below) or alternatively paper registration forms are available from the parish office.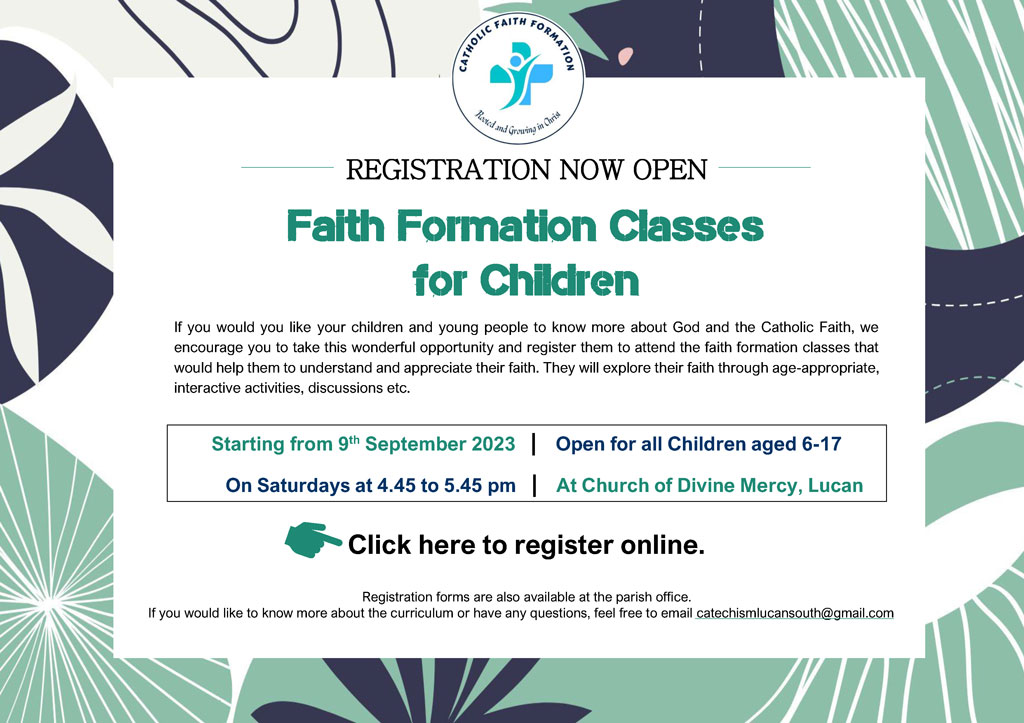 Click here or the above image to register online
If you would like to know more about the curriculum or have any questions, feel free to email catechismlucansouth@gmail.com