November Remembrance Mass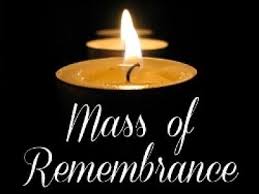 The November Remembrance mass will be celebrated on Thursday 12th November @ 7pm. Please join with us via our Live Stream to pray for all those who have gone before us.
The health restrictions have made this year particularly difficult for anyone suffering a bereavement so let us also pray for that they will be surrounded by God's love and support to help them through.